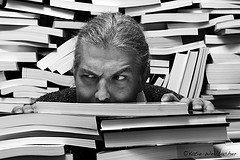 I hate being in this situation in a new client meeting:
"Well we just need a little bit of SEO on our page, pretty easy stuff. we can pay about $250, we used to have a guy who did it for that much"
What?!
My next question is "$250 per hour?" (which typically blows their mind)
As we all know, they mean per month.
Joel K really caught my attention when I saw him tweet this:

So, why do businesses have this expectation?
Because we are not doing a good enough job of educating people as to what it truly takes to do "SEO"
Because there's a large enough population of people who are looking for "offline gold" (AKA robbing small business owners) and will do "SEO" (read: buy Fivrr link spam packages for $25) a make a hundred bucks or so per month
The way number 2 usually works is: the business owner never sees results, the scammer sticks around for a few months saying "it will start working soon", and eventually gets fired.
The business owner cuts him loose and cuts his losses. He's only out a few hundred dollars right?
Wrong.
Now he no longer has faith in SEO or the SEO community, and neither will his circle of influence (ie. other business owners, friends, family and whomever else follows/listens to him).
SEO is a tactic, not a strategy. We need to be educators to partner with businesses to drive more revenue for them at a lower customer acquisition cost than they are currently paying.
If we aren't doing that, what does "SEO" matter?
Snake oil salesmen don't know strategy, they know push buttons -> make cash -> burn customer -> repeat.
Now go, young grasshoppers, and be the teacher.
Question: How often do you encounter new clients with jaded experiences from bad SEOs? How do you reset expectations?
Photo source