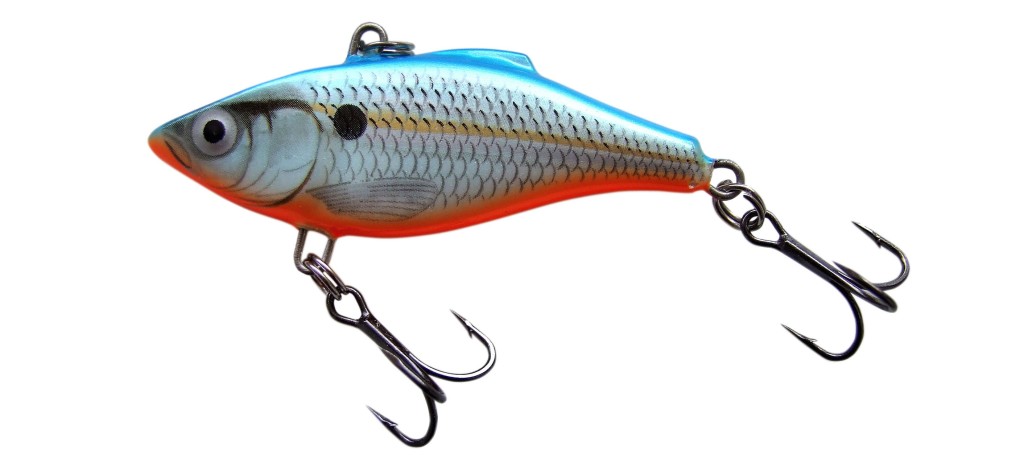 SEO is a lot like fishing. SEO is about baiting a hook with different baits from guest posts to info-graphics, casting the bait into the water (the Internet), and then waiting for a bite. Preferably a lot of bites (backlinks, visitors, etc.).
Not convinced that the two are similar? Isn't the sea reminiscent of major search engines (say, for instance, Google)? One moment calm, serene, and abundant with fish and the next a roiling, churning mass of waves tossing your boat (website) to and fro. Think Penguin, Panda, and the slew of other algorithm changes that have hit like violent hurricanes.
So, just sit right back and you'll hear a tale…. Unfortunately, this is not a fisherman's tale of the "big one". It's simply a cautionary tale about a bait that didn't attract any fish. While failure is never fun or profitable it does provide an excellent opportunity to put hindsight to good use. Failure allows for reflection in a way that success doesn't. Success tends to be blindingly bright like the beam of a lighthouse cutting across murky waters – only a thin strip (what's in the light) is visible. Flaws, obstacles, and mistakes tend to be hidden by the success. So, without further ado, let's dive right into the deep end and dissect this failure….
The Inspiration
Our experiment was not an original idea. It was inspired by an article on Screaming Frog entitled Unicorn Meat and Monster Feet. 9 Exceptional Examples of Linkbait Products. The article demonstrated examples of very successful linkbait pieces such as a "Unicorn Meat". All of the examples inspired a flurry of activity and interaction such as Facebook shares.
For anyone who hasn't heard the term before, linkbait is content (such as a fake product) that was created with the sole purpose of attracting attention and thus getting backlinks, social media interaction, and visitors.
Sounds easy enough for any ecommerce site to duplicate…right?
The Client
The client who was the subject of our experiment was Caster Specialists. Caster Specialists is an ecommerce company that sells a variety of casters (over 100,000 types) around the world. They sell casters in bulk as well as individually and market to "retail" customers as well as commercial. We're particularly fond of this client because they are knowledgable about SEO which is always refreshing and very open to experiments. A rare combination.
The Hypothesis
Our hypothesis was that creating humorous fake products and posting them on the Caster Specialists' website would drive traffic, earn backlinks, and inspire social media interactions.
The Experiment
The first step in our experiment was brainstorming. We had to come up with fake products that would attract attention. We knew that we wanted the fake products to be some kind of over-the-top casters so it was a matter of taking a standard caster and finding some way to make it interesting and frankly, a bit ridiculous. Without the practical restraints that most product designers face (you know, like the laws of physics) brainstorming wasn't that difficult. Fairly quickly we came up with four fake casters:
One made of diamonds
One made of gold and encrusted with jewels
One that was invisible
One that was remote controlled
Luckily, we were smart enough to realize our artistic limitations right off the bat, so our next step was to have these four products professionally "created" by a graphic designer. This saved us time and ensured a product that looked as realistic as possible. Here's what the graphic designer provided us with:
We then got to work on creating product descriptions and getting everything (the photos and content) placed on the Caster Specialists' website. We did spend a fair amount of time cultivating the descriptions because we wanted the content to reflect the humorous nature of the experiment. For instance, we said this about the diamond encrusted caster "perfect for makeup cases". At the same time we wanted to make it seem like the products could be the real deal so we tried to think of what information would be provided if the product was for sale. For instance, we also said this about the diamond encrusted caster "Every diamond is handpicked and has been graded VS in clarity and F in color."
We were fortunate in that the client was kind enough to provide insight and feedback and assist us with making the fake product pages closely mirror the real product pages. For example, suggesting that we create a specs section with a parts number. Here are the links to the individual product pages:
Once these pages were created, we had two options:
Take the "build it and they will come" stance. This would have meant kicking back and waiting for links and visitors to come to us.
Get proactive and try to speed up the process.
We went with option 2 (was there any doubt?). Obviously, we wanted things to happen quickly (who doesn't?), but we also thought it was a good time of year (early to mid December) to really push these fake products. We thought that we could create gift guides centered around these fake products and pick up back links and visitors via people searching for luxury gifts or unusual gifts. It was an opportunity we didn't want to pass up.
Using the four fake products we created a total of five pieces of content. All five were themed gift guides. Three were placed on the Caster Specialists' blog and the other two were created as slide shows (presentations) and placed on scribd.com. In order to create these pieces we had to conduct additional research to find other (approximately 40) expensive, over-the-top, and/or humorous products. In addition, more time had to be dedicated in order to develop the gift guides themselves.
Here are the blog articles:
Here are the slide shows:
With the additional content in place, we jumped right into outreach. We contacted blogs and websites that we thought might have an interest in our gift guides. Keep in mind, we didn't just email web masters and bloggers and demand a link because "we rock". We structured all of our outreach attempts in order to show the individual why their audience might enjoy our content. For example, we referenced other gift guides on their site and talked about audience interaction such as comments, tweets, and shares.
The Results
Unfortunately, despite our efforts, this experiment failed. This experiment garnered the client very little traffic and 0 additional backlinks to this day (3 months later). As of writing this, here are the traffic stats for each of the content pieces listed above:
Blog articles:
A Geek Chic Gift Guide
Santa's Swag Bag: A Lady's Luxury Gift Guide
Fit for a King: A Luxuriously Manly Gift Guide
Slide shows:
A Dazzling Diamond Gift Guide

150 reads
0 visitors sent to the Caster Specialists' website

I Spy…a Gadget Gift Guide for that Special Spy in Your Life

131 reads
0 visitors sent to the Caster Specialists' website
Mistakes
There are a couple of things that we could have done that probably would have helped this experiment experience at least slightly more success.
To begin with, our process was a little jumbled. Remember back when we had to choose between option 1 (build it and they will come) and 2 (be proactive)? We should have considered that crossroads way back at the start when we were brainstorming products. Had we decided (as we did) to be proactive, we should have begun compiling an extensive list of websites and blogs to reach out to before we ever had the products created by a graphic designer. That way, if we found that there weren't a lot of sites that were interested we could have changed our direction or scraped the experiment entirely without incurring the cost of a graphic designer and additional time.
Unfortunately, we saved outreach for last and this meant that were were somewhat rushed (remember, we were trying to beat the holidays) and already committed to our themed fake products. In addition, had we compiled the outreach targets in advance, we could have begun by engaging them on social media platforms such as Twitter in order to build some type of relationship before asking for a link. That's always the better route to go.
Our next mistake was setting a deadline that was too tight. This deadline was imposed by us – not the client. Designing products, creating quality content, doing outreach, and gaining attention take time. Giving ourselves less than a month wasn't wise. Yes, Christmas probably was a good opportunity; however, we should have let it pass us by because meeting that deadline was quite simply impossible.
The final mistake we made was one we should have foreseen but not one our actions could have changed. If you will refer back to the Screaming Frog article, you'll see that the majority of the examples are sites that tend to attract audiences that engage in social media. Let's face it, not a lot of people are tweeting about casters. The individuals that naturally come to the Caster Specialists' website aren't likely to pin or share or tweet or +1 content; they're trying to order custom casters for their fleet of office chairs. This means that we're likely to see little or no attention via the "build it and they will come" approach.
Positive Actions
While we made critical mistakes, there were several things that we did right. For one, we tried something new. Look, SEO is always changing. New techniques are always coming into vogue. We were brave and tried something new (at least to us). You have to do that if you want to gain the upper-hand in SEO.
In addition, we hired a professional to compensate for our shortcomings. We aren't graphic designers or Photoshop experts. We accepted that fact and footed the bill to get things done right. No one wants to link back to poorly designed images or content that isn't well thought out.
We dedicated a good chunk of time to planning out the content for this experiment. From product descriptions to outreach emails we chose our words carefully. With linkbait that thought, that ability to produce strong content, is still necessary.
Takeaways
Here are the overall lessons to take away from this whale of a tale:
Don't be afraid to try new tactics.
Know your strengths and weaknesses and get help to compensate for your weaknesses.
Don't put the cart ahead of the horse. Find your outreach targets at the beginning of the process.
Be realistic about your timeline.
Know your customer base/audience.
Be willing to put in the effort. Linkbait is not a "get rich quick" scheme for SEO pros.
Final Thought
There are a lot of great resources out there for SEO professionals, from the newbie to the seasoned veteran, to utilize in order to learn about SEO tactics. However, a lot of times all of the articles center around success stories. There are a lot of variables that go into an SEO project let alone the overall client campaign, and believe it or not, failure in the SEO world is common. It simply isn't talked about. Why? Is there a belief that any tactic that doesn't produce stellar results isn't worth talking about?
Failure is an opportunity for you and others to learn. It shouldn't be swept under the rug. So, let's talk about it – share a SEO mistake that you have made or a failure that you've experienced. What did you learn?